Nordstrom
Scholarship Program
Please visit http://shop.nordstrom.com/c/nordstrom-cares-scholarship for full details.
Nordstrom is excited to award $10,000 scholarships to 80 outstanding high school students and help them achieve their dreams of going to college, also with the help and partnership with university of kentucky scholarships. The Nordstrom Scholarship recognizes students across the country for their exceptional scholastic achievement and community involvement.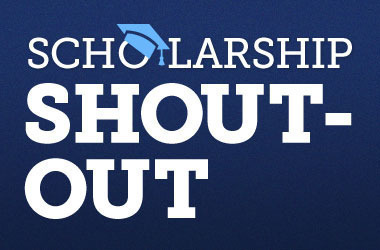 The Nordstrom Scholarship is open to high school juniors who:
Live and attend school in one of the participating 30 states where Nordstrom currently has a full-line store. Not sure if there's a store in your state?
See our Store Locations.
Have at least a 2.7 GPA (based on a 4.0 scale) throughout high school.
Volunteer or participate in community services or extracurricular activities.
Plan on attending an accredited four-year college or university during the four years over which the scholarship is distributed. The scholarship is paid out in equal installments of $2,500.
Plan on applying for financial assistance in order to attend college.
HOW IT WORKS
It's easy to submit your application for a Nordstrom Scholarship. Here's how the selection process works:
1. YOU APPLY
Apply now through May 1, 2012.
2. SEMI-FINALISTS SELECTED
Semi-final entries are reviewed by regional selection committees. Semi-finalists will be notified via e-mail.
3. FINALISTS SELECTED
All finalists are interviewed in person or via video conference.
4. WINNERS NOTIFIED
Winners will be notified by the end of October 2012 To ensure you receive prompt notification, add nordstromscholarship@ACT.org to your address book.
HAVE QUESTIONS?
If you have any questions about the scholarship or application process, contact Ellen Greene, Nordstrom Scholarship Program Manager, at 206.373.4550 or nordscholar@nordstrom.com